Hi there!
Words that describe me: passionate, energizing, communicative, conceptual, out of the box. My passions: art, culture, music, collecting, sports and traveling.
PR or marketing and it's visual translation gives me energy. That's why I always prefer to help establish the way my work fits in the whole concept or strategy. When we have the whole picture, I can design a range of products, online and offline.
As a communication specialist I've worked on a wide range of projects, among them corporate ID's, websites and branding campaigns. Additionally, I worked as a freelancer designing books, record sleeves and posters for international clients.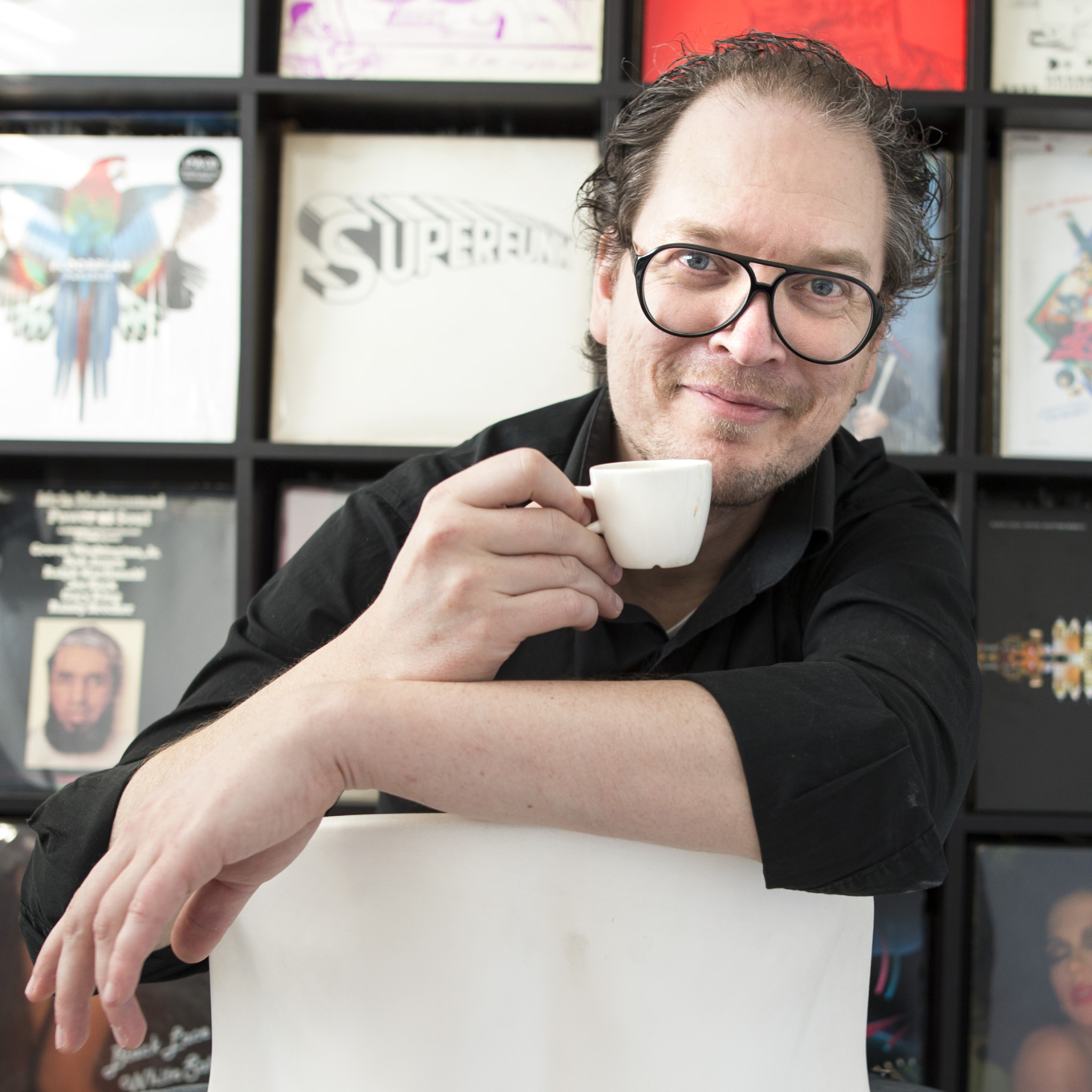 Senior Visual Designer
Patrick Vogt
Design Oder Nicht Sein: that's the question.
Foto: Annemiek Mommers
Honors & Awards overview
Awarded Projects
Selected for best Album Cover Artwork of 2016 (Floorplan "Victorious").

Mixmag Magazine (Worldwide).

2016
Selected for Behance Music Packaging/Graphic Design gallery (Floorplan Altered Ego EP cover artwork).

Chief Curator Oscar Ramos Orozco, New York.

2016
Selected for Packaging Served website (Robert Hood Omega album cover artwork).

Chief Curator Oscar Ramos Orozco, New York.

2012
Design and Design Award (Undercover Music Publishers logo).

Curator Marc Paquin.

2011
Selected for Branding Served website (Rodahal Kerkrade Corporate Identity).

Chief Curator Oscar Ramos Orozco, New York.

2011
First prize Lutkie & Smit Benelux (Printwork in co-operation with Roy Wanders).

1996
Smirnoff Picturing Pure Thrill (Winner part 1).

1996
Second prize Young Design Award (Pinhead bar stool).

1994
Publications
Publications in books
Design and Design book Vol.4 (France).

Publication "Undercover Music" logo in Design and Design Vol.4 book.

2012
New typography 2 book, Zeiss publishers (Germany).

Undercover Music Publishing logo design.

2011
New typography 2 book, Zeiss publishers (Germany).

Morning Factory logo design.

2011
New typography 2 book, Zeiss publishers (Germany).

Rodahal Kerkrade "Provinciezaal" logo design.

2011
Best of greeting cards book, Zeiss publishers (Germany).

Diana Ramaekers Light & Space Artist, Corporate Identity.

2011